Camping Gear
A little list to see if you have forgotten anything.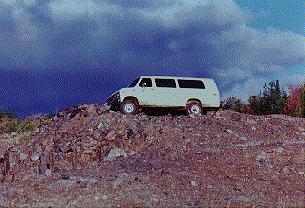 "Did you bring the map?"
3 DAY CAMPING SUPPLIES IN VEHICLE
This is just a check list, not everything goes every trip.
Warmth and Shelter
Windproof/waterproof matches and second method to start a fire
Scott in Aust mentions "inner tubes make good fire lighters".
Candles, fire starter bricks or Saltpeter, wax and sawdust mixed in small cans will work to get damp wood started.
tent or large tarp, plus string or cord to make it a tent
Sleeping bag or wool-blend blanket, air matteresses
Emergency reflective blanket, rain ponchos,
Maps and Map case (tube with caps),
local topigr, prov, regional, national
Compass - Silva type with protractor base plate and sighting line in lid.
Writing materials: notebook pen pencil china marker(writes on anything)
Light Sources
big spotlight
Mini Mag-Light - AA version and full size D Cell version, with batteries,
Candles, Lightstick, kerosene lamp Colman lantern,
Cooking/Eating packed in cardboard box in wash basin:
Tea Bags, coffee, OXO, cocoa, Sugar, dried milk powder, seasoning salt,
Mr Noodles, canned beans, tinned tuna, other suggestions?
Food for each meal, flour, baking powder, onions, dried peas etc.
disposable cutlry and dishware
4 ceramic mugs,wrapped in washcloth and dish towel pan set,
cast iron fry pan, spatula, deep serving spoon dishsoap,
waterproof Matches, Several butane lighters.
Toilet or tissue paper, wet wipes,
Roll of very strong garbage bags
charcoal and grill racks and newspaper or wax/sawdust/KNO3 firestarters
colman stove and fuel (truck) or Heximine type (carry,"tin can"cook set)
or (for car) Alcohol Type stove, which includes a full mess set
Snacks - for on the move. Chips, cereal bars, dried meat/fruit etc.
Canned pop, juice.
Small fishing kit, paper towel.
Water :
5 gallon stabilized water jug for sanitation and drinking (how to keep from freezing?),
Method of water purification, Water Purifying Tablets, iodine or Javex
Money At least $20 in your kit. Be sure to include quarters for phone calls
Important Papers Vehicle and trailer registration, safety inspection and insurance papers
Stress Relievers Games, books, hard candy, inspirational reading. For children: small toys, paper and pen, Deck of cards. bug viewer or magnifying glass,
DOG STUFF
dog food and bowl, treats leashes and leads, choke collar chew toys, kong
vaccination certificates or facsimile for over border
transport crate for in van (we have given up on this, he and it are too big!)
Communications
cellphone, Hand held CB radio with batteries or radio with alternate power sources
Whistle for everybody with neck cord, aerial flares? solar charger?
PERSONAL KIT
Personal Sanitation and Health: Personal comfort kit, and some means of carrying it
soap, Shampoo, razor, toothbrush and paste, comb, tissue, sanitary napkins,
Towel,Washcloth, all in kit, one each for all family,
personal medication, analgesic, antihistamine, band-aids, antiseptic wipes,
elastic adhesive pad 5cm x 11cm, adhesive tape
pocket knife, matches or lighter, compass (this is minimum legal requirement for NS woods)
all in a fanny pack, purse, or shaving bag
Extra Clothing in own kit bag
A complete outfit of appropriate clothing for each family member.
Include extra socks, underwear, hat, sturdy shoes, and gloves
if nessessary jogging suits for cooler weather and night-time, polyprop better than cotton
swim shoes, waterproof boots, walking shoes with spare

TOOLS- The maximum get through anything toolkit: see file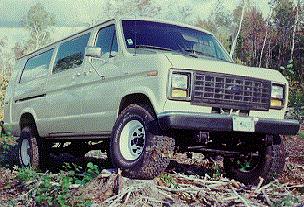 "What do you mean "NO TOILET PAPER!"
First aid kit
There is a separate file of the minimum needed in a good kit , but here is a list of what
we actually carry, for whatever reasons.
St John Ambulance Family First Aid Kit by Johnson & Johnson $55.79
Contains in labeled ziplock bags in pockets in nylon kitbag:
Small wounds:
6 antiseptic cleansing towelettes
3 elastic adhesive pads 5cm x 11cm
2 elastic knuckle adhesive bandages 7.5cm x 4 cm
6 adhesive strips 2.5cm x 7.5 cm
2 adhesive dressings TELFA pad 5cm x 7.5 cm
2 adhesive fingertip bandages 3.5 cm x 5.5 cm
Medium wounds:
1 Pressure dressing bandage
1 sterile dressing 20cm x 19 cm
2 antiseptic cleansing towelettes
2 packs gauze pads,
2 per pack
Large wounds:
2 large dressings 20cm x 19 cm
1 gauze self adhering roller bandage 10cm x 4.5 m
Additional supplies:
1 rescue blanket (will add another)
4 triangular bandages
2pr latex gloves (add 2pr sterile)
1 foam splint padding 25cm x 40 cm (should be replaced with a towel?)
1 sterile dressing 20 cm x 25 cm
1 scissors
1 tweezers
8 safety pins (will add 12 more)
1 roll waterproof adhesive tape 2.5 cm x 4.6m
12 antiseptic cleansing towelettes (all are BZK, effective on rabies)
12pg patient information notepad
1 sharpened pencil
1 St. John Ambulance Pocket Guide (a bit too basic)
1 St. John Ambulance clear window sticker (not displayed)
1 whistle added $2.49
1 yellow or orange emergency poncho added $1.19
To this is added in individual ziplock sandwich bags:
6 Always Thin Maxi pads individually packaged, $4.79/20
1 small packet tissues
50tab aspirin 325mg, 1-2tabs every 4hr, max 12/day, coated last better $7.99/500
20tab Tylenol 325mg 1-2tabs every 4hr, max 12/day $6.99/100
15tab cascara laxative 325mg, 1 at night, $6.49/100
20tab Tums antiacid, 500mg calcium carbonate $3.99/100
$20, as $5Cdn, $5US, 6 mixed $1, $4 in mixed quarters
1 AA MagLite waterproof flashlight
1 bottle DEET "Deep Woods Off"
1 insect sting pen
In a separate ziplock sandwich bag:
6 waterproof/windproof strike anywhere matches in foil
1 1" magnifying glass
1 butane pocket lighter $1.49
1 calamine with antihistamine lotion 100ml $4.69/100ml
1 SPF45 sunscreen $13.98/120ml
1 oil of cloves, oral/topical anesthetic $3.89/8ml
1 tincture of iodine, 2.5% (potassium iodine) antiseptic, $2.59/25ml. Will be switching to Bentadyn
1 disposable Bic razor
In a separate ziplock sandwich bag:
1 single sided razor blade
1 sheet Moleskin
25 Q-Tips in plastic traveling box $3.49/400
1 hotel sewing kit
7 assorted needle set, heavy and bent types $1.99
1 Tinactin topical fungicide, athlete's foot and jock itch $8.19/15ml
12tabs Benadryl 25mg antihistamine 1-2tab 3-4 times daily $7.99/24
6 expectorant caplets, Robitussin with DM cough suppressant
16tabs Kaopectate 300mg 4tabs, then 4 after BM. 6-12yrs 2tabs, 3-6yrs 1tab $5.26/16tab
1 medicated chapstick $2.29
1 polysporin ointment 30g, lubricant, burns, cuts, hemroidal, eye/ear infections $6.49
1 unwaxed dental floss, 20yd, plus for heavy duty stitching $1.69/2
1 oral thermometer, "he feels like he has a fever" $3.59
1 nail clippers, also pulls porcupine quills and fish hooks out $1.98
1 Fisherman's Friend throat lozenges, in tin box, the best $3.99/32
20 assrt'd Band-Aids, kids go through them like they are eating them $4.99/100
In a separate ziplock sandwich bag:
1 hotel soap bar in box 1 6" elastic bandage $7.99
1 permanent black marker
1 ballpoint pen
2 TELFA pad 7.5cm x 20 cm $0.59/ea
1 small compass/whistle/thermometer combo
lists of contents
To be added soon: although pressed for room to put it in the present kits
500ml saline IV bag for wound/eye irrigation. Laziness, haven't picked it up yet, besides, it'll freeze.
hard candy (diabetics, hunger, stress relief)
Hexane heat tablets, sterilizing or start a fire
EMT shears instead of tiny snips in St John Amb Kit
Bentadyn antiseptic when iodine tincture used up.
CPR face shield
towel (hand size) instead of foam splint padding?
poison treatment, charcoal, ipecac, metamucil? Any suggestions? Write me at sbest@glinx.com
COULD BE ADDED (to the first aid kit)? A bunch of stuff we have considered but really lack room.
toilet paper (could use tissues)
Pocket knife (normally have one), Swiss Army "Camper"? utility knife or leatherman?
ear plugs, 8 mosquito coils
Vicks ointment, or Eucalyptiment Menthol/eucalyptus ointment, topical analgesic, liniment
ferric cloride, astringent, coagulant, mild antiseptic
decongestant, Afrin nose drops or spray, pseudoephedrine (Sudafed) tablets
alcohol (antiseptic, disinfectant) or Listerine?
Coffee packets, tea bags, OXO packets? Where do I get the hot water? drink cold?
string, snare wire, copper wire etc gun-tape, duct-tape, 100mph tape
Water treatment, Javex, or 65% calcium hypoclorite to make it,
10tbsp/gal (dry, less bulky) Javex (5.25% solution) for water purification:
for disinfectant 1:10 dilution volume
clear cloudy 1 qt 2 drops 4 drops 1 gal 8 16 5 gal 1/2 tsp (2.5 cc) 1 tsp (5 cc) or Dry Pool Chlorine ("burn out" or "shock treatment") 65% Calcium Hypochlorite 24.5 grams (about 10 Tbsp) in 1 gallon of water is about equivalent to commercial bleach. CAUTION: The dry material gives off small amounts of Chlorine gas. This may cause symptoms in some people. Keep the container tightly sealed. Prepare solutions in a well ventilated area.
Hypochlorite solution dissolves blood clots: do not irrigate wounds.
Fluid Therapy Formula: Water Deprivation Diarrheal Losses
Cola soft drinks, straight, half strength, bubbles shaken out, (tea, bouillon, Jello)
Orient Formula water 1 quart sugar 10 teaspoons baking soda 1/3 teaspoon (sodium bicarbonate NaHCO3) Lite Salt 1 teaspoon (Morton, KCl, NaCl, NaI) ORAL REPLACEMENT water 1 liter NaCl 1 tsp NaHCO3 1/2 tsp
Some notes on the perfect jack-knife:
I find the Leatherman is too bulky, so it ends up I don't have it with me when I need it. I carry the Victorinox 5 blade "Camper" model.
It has a round point stainless steel blade, a bit soft but break resistant and the point will remove small philips screws.
(1st) blade will cut rope and electrical wire like scissors or cutters when closed plier like against handle.
(2nd) can opener blade that will remove larger philips screws and small slotted. Also works flawlessly on tin cans.
(3rd) blade is a bottle opener, removes large slotted screws. Handle is strong enough to use at right angles for more leverage. A wire clipper/stripper built in to it too.
(4th) blade is a 3" saw blade. Smooth action, lots of kerf clearance. Cuts wood, plastic, rope, or bone.
(5th) blade is a slotted awl. Nice little pry pick. Will drill 1" X ¼" holes in wood, aluminum or sheet steels.
Hard aluminum handle keeps the weight down and the strength up. I milled down a section in the center of the handle to put my name, address and phone number on it, but come on now, who's going to give this beauty back?
Comments? Contact me at sbest@glinx.com