This page has GOT to change.
Over 10 years old, broken links, outdated information,
It is going to change to reflect my current, and former interests.
First of all, the old stuff: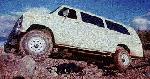 Want a 4x4 with a little more room?
My Ford E350 15 passenger van that I built in the early 1990s.
How to take 15 of your closest friends anywhere!
Most questions can be answered with the Ford 4x4 van FAQ.
If you want to know how I made my van, look here for the technical details.
I have some info and lists on stuff like tire chains, First Aid kits,
stuff to carry when out in the boonies and camping gear "don't forget" lists.
<![if !supportLineBreakNewLine]>
<![endif]>
---
I was a Reservist for many years, with the West Nova Scotia Regiment and The Nova Scotia Highlanders.
The Army Reserve took me many places and let me do many interesting things.
More links coming in the future...
For now, some life history:
And what is he doing with that rifle?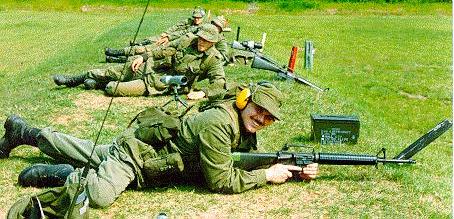 Click here to see what is going on in my life.
Other current Projects:
Parenting, 5 exceptional kids.
<![if !vml]>
<![endif]><![if !vml]>
<![endif]><![if !vml]>
<![endif]><![if !vml]>
<![endif]><![if !vml]>
<![endif]>
KTM motor cycles.
<![if !vml]>
<![endif]><![if !vml]>
<![endif]><![if !vml]>
<![endif]>
Links (sense will be made of this in the future)
http://www.queensmedal.net/files/snow.htm
http://www.theroyalcanadianregiment.ca/history/20questions_operations/cavalier0_1991_butters.htm
http://www.paulillsley.com/paul.html
http://www.successfulstepfamilies.com/view/116
http://www.facebook.com/pages/Against-Parental-Alienation/194574112544
High Conflict Personality Definitions
http://en.wikipedia.org/wiki/Borderline_personality_disorder
divorce-and-high-conflict-people-borderlines-and-other-persuasive-blamers/
How and why a BPD controls those around their partner
Guide to stop walking on eggshells PDF
OLD STUFF:
Frank's Cummins powered Ramcharger.
My buddy Frank put a Cummings in a Ramcharger.
He fit it up to his stock NP435 transmission. Turns out this was not near stout enough of a transmission and he had to go to a big truck Clark.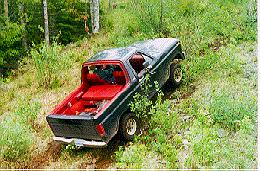 As well I have got a Bronco for those really tight trails...
Want'a see it?
And a bunch of other vehicles...
These pages are NOT for display purposes only,
I am seriously looking to learn things from input to these webpages.
Please feel free to comment, correct or add anything to these pages by contacting me at sbest@glinx.com
Comments or questions? Contact me at sbest@glinx.com