Tap the "Preferences Icon", usually located in the "System" catagory of your PalmOS device.
Within the "Preferences" program, select "Network" from the drop-down menu, as shown here: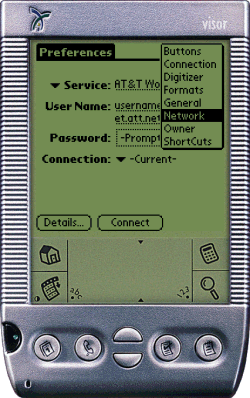 Tap the "Menu" icon in the Grafitti area, and select "New" from the "Service" menu as shown: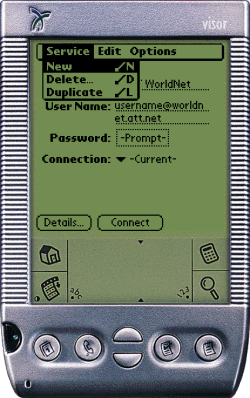 Enter the correct information in the fields provided. Call the Service "Glinx", and enter your username and password. After entering this information, tap the "Connection" menu and select "Standard Modem" from the list of available connections.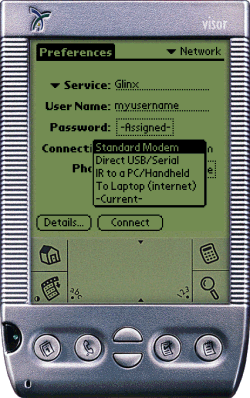 It will now advise you to "Tap to enter phone". Tap that area: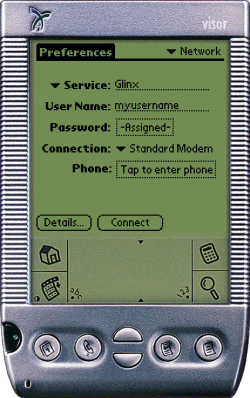 You may now enter the phone number to dial to connect to Glinx. Please see our Dialup Numbers page to find a phone number local to you.