For Sale: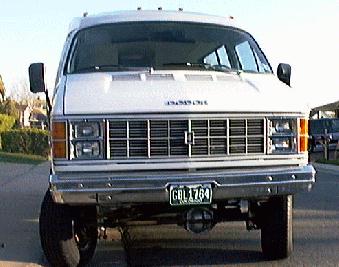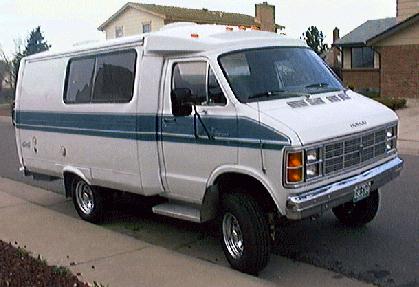 From: john <corrigan@york.uchsc.edu>
This is a rare factory-built 4x4 R.V. made by Champion Motor Homes in 1979. I have no idea how many they produced. They used the 1 ton Dodge Sportsman chassis and added the front drive train. I don't know what the gearing is on the units. The front end is of the non manual lock-out type. The engine is a Chrysler 360 v-8 with automatic transmission, but I had hoped to eventually put a diesel engine in it! The odometer reads 66,700 miles. I purchased the vehicle with lots of hail damage and completely restored it/had it painted by Maaco. The interior has a 4 cubic foot refrigerator, forced air gas heater and CO2 and Propane gas alarms. I insulated the entire unit with R-13 insulation. It also has a 2 burner propane stove, microwave and porta-potti. The bench sofa seats 3 people and folds down to about 3' x 5' . More info to come...
Price: $5,500 Denver Co area.